Illuminate Your Pool in Exquisite Colors with
Paraglo LED Pool & Spa Lights for Concrete & Vinyl Pools

Paramount's Paraglo 6" and 3" are a symphony of lights. Illuminate your pool in brilliant and elegant light that seamlessly transitions between 8 colors to create a dramatic light show. Its state of the art high intensity LED lights provide ample illumination and increase energy efficiency versus halogen lights.

The patented DUOSINK® and PULSEWAVE® technologies deliver maximum brightness with the lowest power consumption. It uses up to 90% less energy than a normal 100 watt halogen light saving you energy costs year after year.
FEATURES & BENEFITS

High intensity ceramic light engine (LED) technology
Ceramic light engine available in blue, white or multi-color
Uses up to 90% less energy than a 100 watt halogen light
Patented direct connect electrical connection eliminates possible sources of water entry
Slotted rim allows water circulation behind the light eliminating stagnant water and aiding in cooling
UL approved
3 year limited warranty, parts and labor

PARAGLO
6" LED Pool & Spa Light

PARAGLO
3" LED Pool & Spa Light
For Concrete and Vinyl Pools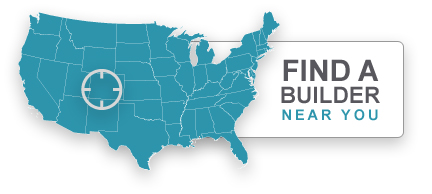 Paraglo LED Lights are available through Paramount Authorized Builders. To find a builder or service company near you, please click the Find A Builder link on the top right of this page.
If you are a pool builder and would like more information, please notify your Paramount Regional Sales Representative or contact Customer Service via phone at 1.800.621.5886 or e-mail paramount@1paramount.com.