PEACE OF MIND CAN BE AUTOMATIC
Paramount's MVFUSE, the only listed magnetic Safety Vacuum Release System (SVRS), takes pool and spa safety to the next level with an additional layer of anti-entrapment protection. This patented MVFUSE technology eliminates the danger of body entrapment with its automatic suction release, giving pool and spa owners the peace of mind that their loved ones are safer.

Designed to operate pool and spa-side, which is closser to the point of suction than other SVRSs, the MVFUSE is more sensitive and responds quicker, cutting down on precious seconds lost by other systems waiting to engage. The MVFUSE has no electrical connections to short out and no mechanical devices to fail, which means it will work every time.

>> MVFUSE CERTIFICATE OF
LISTING
>> MVFUSE FLYER
>> MVFUSE Q & A
>> INSTRUCTION MANUAL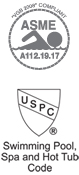 IN-CANISTER MVFUSE
DECK-SIDE MVFUSE
Paramount's MVFUSE is available as an option in new Debris Containment Canisters and can be retrofitted to existing canisters, allowing for a simple and affordable safety upgrade.


Paramount's Deck-Side MVFUSE is designed to address any pool and spa suction need whenever the use of an SVRS is required or desired for an additional layer of safety.



MVFUSE FEATURES AND BENEFITS INCLUDE:

Located close to drain for more sensitivity and quicker response
Patented design protects pump seals and won't cause burn out
No mechanical devices to fail
Easy to Reset
Compliance for IBC and IRC codes
Length of pump plumbing has no effect on mvfuse reaction time

No electrical connections to short out
Plumbed at water level no force at suction outlet when tripped
Lowest cost and most effective option
Compliant to Virginia Graeme Baker Pool & Spa Safety Act for commercial/residential pools and spas
Dirty skimmer has no effect on operation
FIND YOUR LOCAL PARAMOUNT AUTHORIZED BUILDER
To locate a Paramount Builder or find out more about the powerful protection
of the MVFUSE, click the button below.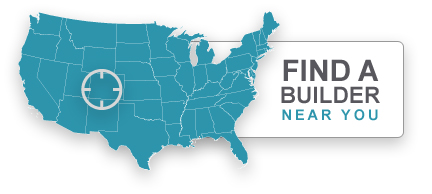 Click here to learn more about IAPMO Certification
MVFUSE is available through Paramount dealers, Distribution (to the trade only) and when applicable, select service companies and retailers. To find a builder or service company near you, please click the Find A Builder link on the top right of this page.

If you are a pool builder or distributor and would like more information, please notify your Paramount Regional Sales Representative or contact Customer Service via phone at 1.800.621.5886 or e-mail (paramount@1paramount.com).

U.S. Patents 5,265,631 6,895,608 7,055,189 7,089,606 7,213,275