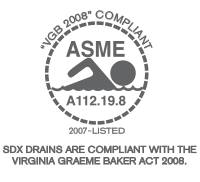 The MDX2 Anti-entrapment debris drain combines quality, craftsmanship, and innovation to provide you with the best for your pool. MDX2 is more than just a drain; when combined with a Paramount in-floor cleaning and circulation system, the MDX2 Anti-entrapment debris drain is a highly efficient drain that allows dirt, leaves, and other debris to be effectively removed from your pool.
MDX2 also offers multiple layers of protection, including the VGB 2008 Compliant SDX High Flow Safety Drain. If the MDX2 becomes blocked, the second drain -- SDX -- absorbs the full flow of the pump to relieve excessive suction and provide a back-up layer of anti-entrapment safety.

The MDX2 Anti-entrapment debris drain is available with an optional canister to trap large debris out of the pool. Paramount Pool & Spa Systems' canister holds 400% more than most pool pump baskets, and is easy to access through a color coordinated deck lid.
MDX2 FEATURES AND BENEFITS
The MDX2 Anti-entrapment debris drain is only available to authorized Paramount builders.

For concrete, vinyl, and one-piece pools.

Large debris passes efficiently through MDX2 for easy removal outside the pool.

Approved installation includes the SDX High Flow Safety Drain providing further protection from suction entrapment.

Outstanding for spas, overflow basins, and fountains, anywhere debris needs to be removed and anti-entrapment protection is required.

2" hydrostatic port accepts 1 1/2" and 2" hydrostatic valves or plugs

Offered with an optional canister to make debris disposal easy, convenient, and out of sight.

Rated for a maximum system flow rate of 90GPM.

The additional SDX secondary point of suction, also ASME listed, provides a secondary layer of protection for cumulative safety.
IAPMO tested to meet the ASME A112.19.8-2007 and A112.19.8-2008a anti-entrapment requirements.
Non-clogging sweep reduces "Plugged Drain Service Calls"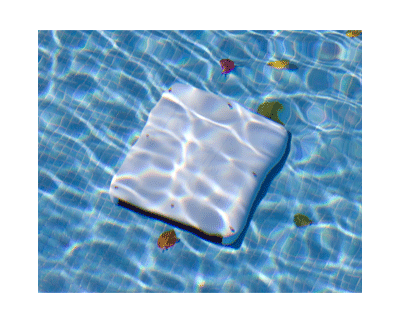 The
MDX2 Anti Entrapment Debris Drain



MDX2 Retro Anti-Entrapment Debris Drain is available through Paramount dealers, Distribution (to the trade only) and when applicable, select service companies and retailers. MDX2 drains are available for Concrete, Vinyl, and One-Piece pools. To find a builder or service company near you, please click the Find A Builder link on the top right of this page.

If you are a pool builder and would like more information, please notify your Paramount Regional Sales Representative or contact Customer Service via phone at 1.800.621.5886 or e-mail (paramount@1paramount.com).

U.S. Patent numbers
7,178,179 D,532,684 D,531,888 7,089,607 6,810,537
Other U.S. and Foreign Patents Pending